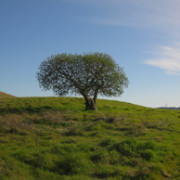 Both inspirational and practical, LILIPOH is a lifestyles magazine for the growing populace known as 'culture-creatives,' folks interested in holistic health, well-being, creativity, spirituality, gardening, education, art, and social health. Articles, art, poetry, reviews of books, and news make LILIPOH a well-rounded, solution-oriented publication for creative, green-minded, thinking individuals who have an interest in spiritual inquiry and a desire to make a difference in the world. Our upbeat and easygoing style packs in a lot of information that, over time, brings a new understanding of how the spirit works through the life in completely practical ways.
Our quarterly magazine brings together different sectors of our culture, enriching the life of ideas and uniting like-minded folks who are interested in health, spirituality, and human development, and how those aspects of life are strengthened in practical ways through:
·         exploring and learning about holistic therapies
·         discovering how economics can support local communities
·         the 'how to' of organic and biodynamic gardening
·         enlightened views on caring for and working with the land
·         how we educate our children
·         surrounding ourselves with beauty, and emphasizing the role of art in our culture
·         social change and initiatives to bring about social health
·         spiritual practices and consciousness studies
At LILIPOH, we feel it to be a necessary characteristic of our time to be interested in others. While we cover anthroposophy, biodynamics, Waldorf education, and other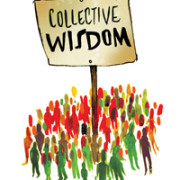 culturaland spiritual activities that have grown out of this worldview, we create a forum where exchange and mutual fructification between various spiritual streams and initiatives are made visible.
We look not for how we are different, but for what we have in common.
LILIPOH is an independently-owned magazine, with a small staff of editors, writers, and artists, most of whom are volunteers, as well as a staff of friendly service people who care about and believe in the content we present.  Nearing twenty years in publication, we have a lively family of over 100 advertisers, and a circulation in over twenty-one countries, including a Mandarin Chinese edition.
We are proud of our excellent office staff, the work they do on our website, and the personal service they offer to subscribers and advertisers. We also extend our gratitude to the writers and artists who bring the magazine to life.
LILIPOH is an acronym for Life Liberty and the Pursuit of Happiness through Health.
Subscribe to LILIPOH using our online order form!
If you would like to contribute articles to a future issue of LILIPOH, please view our LILIPOH Writer's Guidelines.
If you have a product or service you are interested in advertising, see our ad rates page.
If you have a question, comment, or news offering, please send us a message. Include your email address, regular address, and phone number.
Images credits: Tree photo, Leslie Loy; Illustration, Kirsten Harper.
LILIPOH Publishing, Inc.
Claus Sproll, President
Editor
Christy Korrow editor@lilipoh.com
Special Medical Section Editor
Daciana Lancu, MD
Poetry Editor
Ellaraine Lockie
Copy Editor / Proofreader
Colleen Shetland
Calendar of Events Editor
Jenna Welch
International Correspondent
Sophia Christine Murphy (Dingle, Ireland)
Art Director / Designer
Angelica Hesse
Illustrators
Kirsten Harper, Angelica Hesse, Gabbi Korrow
Website & Social Media Editor
Stephanie Fawcett
Business Office
Advertising Director
Sandra Volgger-Balazinski ads@lilipoh.com
Phone: 610-917-0792
Finance Administration
Vicky Barany finances@lilipoh.com
Subscriptions / Sales and Marketing Manager
Stephanie Fawcett info@lilipoh.com
Corporate Counsel
Lee Smith, JD, LLM
Image credits, left to right: Leslie Loy, Rudolf Steiner, Kirsten Harper, David Pfeiffer-Jacobs.