Lakota Language
&

Values
Winter 2017, Issue #86
Lakota Waldorf School; Lakota Language and Values form the Foundation of this school in the Pine Ridge Indian Reservation
By Madeleine Wuergler
It was in 2007 and again in 2013, that I passed by the Lakota Waldorf School while on a road trip around the beautiful Midwest. On both occasions, the school was closed for the summer. Nevertheless, seeing it made a big impression on me, and I was immediately determined to support the school in any way I could, either through donations or hands-on help. This past September, I had the opportunity to travel to Kyle, South Dakota once again, but this time as a volunteer at the Lakota Waldorf School—the only Waldorf school on an Indian Reservation.
Curbing Climate Change through Biodynamic Agriculture
By Elizabeth Candelario
As the certifying agency for Biodynamic farms across the USA, Demeter's vision is to heal the planet through agriculture. That's a bold statement, because the very act of farming worldwide is responsible for at least 15% of global greenhouse gas emissions, the leading cause of climate change. That is more than the transportation industry, and when you add in the distribution of food, from seed to shelf, agriculture is the number one man-made contributor.
The Food and Agriculture Organization (FAO) of the United Nations World Food Day was held on October 16, 2016, and their message is "Climate is changing. Food and agriculture must change, too." 
From the LILIBLOG: Mindful of Breath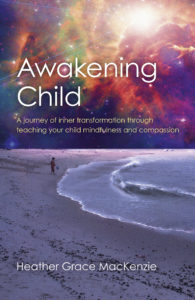 By Heather Grace Mackenzie
The breath is one of the most powerful balancers and something that we can come home to in each and every moment. A microcosm of the cycle of life, our breath is with us from the moment we take our first breath until the moment we return home to Source.
Subscribe to LILIPOH and get great content like this every quarter!  Both inspirational and practical, LILIPOH is a lifestyles magazine for the growing populace known as 'culture-creatives,' folks interested in holistic health, well-being, creativity, spirituality, gardening, education, art, and social health. Articles, art, poetry, reviews of books, and news make LILIPOH a well-rounded, solution-oriented publication for creative, green-minded, thinking individuals who have an interest in spiritual inquiry and a desire to make a difference in the world.
What are people saying about LILIPOH?
"Another great resource!  Less than the cost of one local large pizza and you get to enjoy it for a whole year."
"I also want to say that I think LILIPOH is truly a great magazine - definitely the best-designed and most readable anthro. periodical out there.  Keep it up!"
"I must compliment you on the best ever issue of LILIPOH!  The honeybee articles were excellent, each from an important point of view and all with warmth and concern."
"I feel that it (LILIPOH) leads the way in gathering the proper soul mood and true endeavors of how concerned and caring humans should lead their lives."
"Thank-you, SUPERB MAGAZINE."
LILIPOH Publishing, Inc Po Box 628 Phoenixville, PA 19460