Dance of Shadows in America
Spring 2017, Issue #87
When Nationalism Rears its Ugly Head - A Review of Architecture as Peacework by Rudolf Steiner
By Seth Jordan
Perhaps the most succinct and provocative description of Architecture as Peacework — a newly translated cycle of lectures by Rudolf Steiner — is to be found in its preface. It is a description of the context into which these lectures were given and their subsequent effect.
"In Switzerland, which was not in the war [WWI], Steiner's Goetheanum had been under construction for almost a year, using a large group of volunteers from many countries to work on the building. When war broke out, the anthroposophists among them decided 'we must commit ourselves more emphatically to our common cause,' according to the account given by one of the volunteers, the Russian symbolist poet Andrei Belyi; ...
The Parent's Question - But What About Me?
By Nancy Blanning
Parenting is one of the most rewarding journeys we can ever embark upon and also one of the hardest. It can be relentless. The needs of our children and providing protection for them take precedence. So we set aside what we may long to develop for ourselves. We can sustain this for a time with equanimity. But moments will come when we feel like we are being pushed over the edge—too little sleep; the family is all sick; or work pressures and deadlines pile up, for example. At these moments our lives get terribly out of rhythm, and everything feels lopsided and out of balance.
This is an honest description of how we can feel. It can be a melancholic lament where we assume the role of resentful victim and indulge our grumpy feelings for a while.
From the LILIBLOG: Mindful of Breath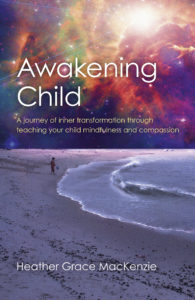 By Heather Grace Mackenzie
The breath is one of the most powerful balancers and something that we can come home to in each and every moment. A microcosm of the cycle of life, our breath is with us from the moment we take our first breath until the moment we return home to Source.
Subscribe to LILIPOH and get great content like this every quarter!  Both inspirational and practical, LILIPOH is a lifestyles magazine for the growing populace known as 'culture-creatives,' folks interested in holistic health, well-being, creativity, spirituality, gardening, education, art, and social health. Articles, art, poetry, reviews of books, and news make LILIPOH a well-rounded, solution-oriented publication for creative, green-minded, thinking individuals who have an interest in spiritual inquiry and a desire to make a difference in the world.
What are people saying about LILIPOH?
"Another great resource!  Less than the cost of one local large pizza and you get to enjoy it for a whole year."
"I also want to say that I think LILIPOH is truly a great magazine - definitely the best-designed and most readable anthro. periodical out there.  Keep it up!"
"I must compliment you on the best ever issue of LILIPOH!  The honeybee articles were excellent, each from an important point of view and all with warmth and concern."
"I feel that it (LILIPOH) leads the way in gathering the proper soul mood and true endeavors of how concerned and caring humans should lead their lives."
"Thank-you, SUPERB MAGAZINE."
LILIPOH Publishing, Inc Po Box 628 Phoenixville, PA 19460