COLOR
Summer 2017, Issue #88
Who Do We Owe?
By Abraham Entin

The question of debt has emerged as the defining issue of our era. Whether it is students entering their lives burdened by unpayable loans, or countries being called upon to adopt austerity policies that cripple their populations, we all seem to be sharing the plight of the coal miner described in "Sixteen Tons"—to work hard all our lives and die in debt.
Our debts are unpayable. There is much more debt in the world than there is money; and in our system, money is created by debt
Go Play
By Nancy Blanning
My memories from childhood often recall my mother saying "Go play." To us that usually meant to go outside, find a neighborhood child or two, and figure out what to do. There were a few essential toys: a doll or two, a truck, a bicycle, roller skates (the metal kind that clamped onto the toe of our substantial Buster Brown shoes); and Mother's high heels or Father's heavy leather shoes for clumpy-walking dress-up.
From the LILIBLOG: Mindful of Breath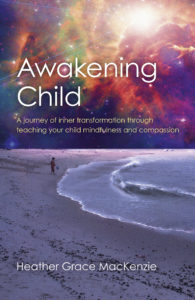 By Heather Grace Mackenzie
The breath is one of the most powerful balancers and something that we can come home to in each and every moment. A microcosm of the cycle of life, our breath is with us from the moment we take our first breath until the moment we return home to Source.
Subscribe to LILIPOH and get great content like this every quarter!  Both inspirational and practical, LILIPOH is a lifestyles magazine for the growing populace known as 'culture-creatives,' folks interested in holistic health, well-being, creativity, spirituality, gardening, education, art, and social health. Articles, art, poetry, reviews of books, and news make LILIPOH a well-rounded, solution-oriented publication for creative, green-minded, thinking individuals who have an interest in spiritual inquiry and a desire to make a difference in the world.
What are people saying about LILIPOH?
"Another great resource!  Less than the cost of one local large pizza and you get to enjoy it for a whole year."
"I also want to say that I think LILIPOH is truly a great magazine - definitely the best-designed and most readable anthro. periodical out there.  Keep it up!"
"I must compliment you on the best ever issue of LILIPOH!  The honeybee articles were excellent, each from an important point of view and all with warmth and concern."
"I feel that it (LILIPOH) leads the way in gathering the proper soul mood and true endeavors of how concerned and caring humans should lead their lives."
"Thank-you, SUPERB MAGAZINE."
LILIPOH Publishing, Inc Po Box 628 Phoenixville, PA 19460
Phone 610-917-0792 Fax 610-917-9101
[email protected]