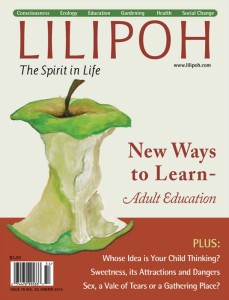 By Jan Goeschel
Renewing Higher Education and Professional Development
Anyone who follows the current discussion about the future of higher education will quickly recognize that the current world of colleges and universities is in serious need of some radically new ideas and visions. The Camphill Movement in North America, a movement of intentional communities dedicated to social renewal on the basis of Rudolf Steiner's (1861 – 1925) anthroposophy, is creating a prototype for a new type of higher education community. It is founding the Camphill Academy, which is deeply embedded into the fabric of life and work of its affiliated communities, while also reaching out to a wider audience and offering the insights gained in this living lab of inclusive community-building.
The mission of the Camphill Academy is to provide a path of transformative learning that allows individuals to unfold their potential to contribute to the healing of the human being, society, and the earth. All its programs seek to unite knowledge, art, and practice through the cultivation of anthroposophy and the approaches to action, research, phenomenological study, and contemplative inquiry that arise from it. The Camphill Academy offers full-time practice-integrated programs in anthroposophic curative education and social therapy, in collaboration with Camphill and related communities across North America. These programs lead to various levels of professional certification, recognized by the International Curative Education and Social Therapy Council, and offer routes to bachelor's degrees through partnerships with other colleges and universities.
The Camphill Academy is also currently exploring the creation of part-time professional development programs in the fields of administration, organization, and leadership. These programs would be offered in a flexible modular format and aimed at those working in a broad spectrum of organizations (especially mission-driven and non-profit organizations) who want to gain the insight, skills, and capacities needed to transform organizational practices in line with a vision of social renewal. Both short individual courses and a more integrated certification program are under discussion.
For more information on the Camphill Academy, including updates on new programs, please visit www.camphill.edu.